We regard hospitality with warmth only in "thatch town" as important.
We treat dish of one article of one article carefully and want to send kindness of cook.
"Yakushi Onsen HATAGO" Executive chef
Yoshifumi Takei
We want to send soba of "genuine article" to visitor without being particular, and compromising.
"Soba Ko-boMakuragi" chef
Takashi Ono
We regard hospitality with warmth only in "thatch town" as important. It is handmade heartily to do not spare seasonal local blessing, trouble, time, and be particular…It will be to be able to feel heart of our warmth for all of dishes providing. Meal and space and waiting on customers that warm to feel warmth in "thatch town"…We want to do hospitality that can soften to visitor heartily. Please spend time of important person and family and happiness that is warm in heart hotel "thatched volost" overflowing in warmth to calm down. It is our thought.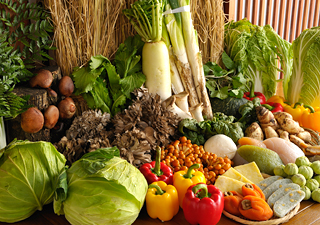 We pick up in egg having just finished laying of self ranch, soba which contracted craftsman hits, morning of hometown farmhouse, and discerning ingredients which are kind to body are used for vegetables, dish of town including Joshu regional chicken.
In addition, vegetables having just finished being produced perform sale in gate of a tenement house style. Specifically, please see page of "uneven vegetables direct sale".

 ※Thatch town Yakushi Onsen HATAGO joins gumma local production for local consumption promotion shop.
Search plan from accommodation date