We made the photogallery who could appreciate charm of HATAGO in photograph abundantly!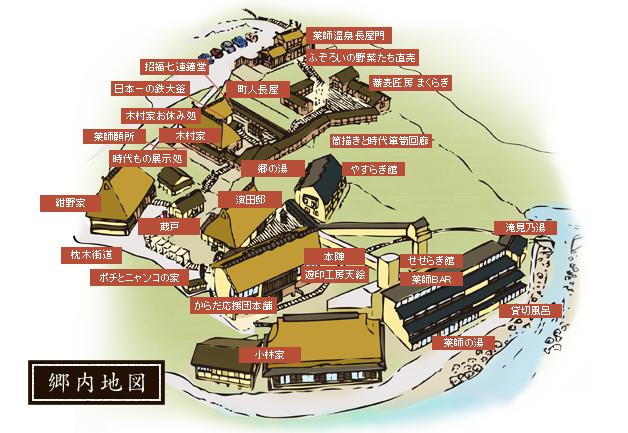 ↑We move to detailed page when we click name in map.

Thatch town Yakushi Onsen HATAGO is one quiet hotel held in bosom of a mountain of Mt. Asamakakushi in Joshu Agatsuma.
Many good old old articles daily used by people of natural hot spring blowing out on this ground from before 200 rest of life and 4,518 points…
You solve traveling outfit, and please enjoy feeling (jikan) to the full at time going by gently.

Check-in : 10:00 (as for the use of room 15:00 ...) / check-out : 10:00
Visit can enjoy bathing in thatch town from 10:00 on the staying day.
I take baggage on counter. As visitor of bathing hope has rental of bath towel, please enjoy slowly thatched town by all means.
Facilities

The highlight

Break

Shopping

Play

Service

Photograph, video
Search plan from accommodation date