News from HATAGO
HATAGO company HP reservation ☆Information for three major privileges
When we have you be reserved over company HP or telephone in HATAGO, we offer the following three major privileges!
Please use advantageous direct reservation for staying reservation.
Privilege:
①OFF usually than rate of 1000 yen per person
②For tickets for in-hotel use 500 yen (in one group one piece)
③gummachan mineral water

---
※Instructions※
・Other sites and accommodation coupon, reservation from travel agency are inapplicable. ・We apply than reservation of 2017/7/12.
・We become a target from reservation reception desk after Thursday, August 25, 2016.
・Staying during year-end and New Year (12/29 - 1/3) GW (5/3 - 5/6), tray period (8/11 - 8/15) should be the outside targeted for privilege.

State usually alone than rate
1,000 yen OFF
Formal HP is advantageous! As for the accommodation plan of the condition to sell on the Internet, official homepage (our homepage) is the most advantageous!
Rate displayed by calendar at the time of reservation is rate after discount. (tax-excluded notation)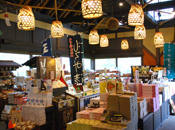 It is usable with stand, sky picture
For tickets for in-hotel use 500 yen
It is use ticket for 500 yen that is available with "the body cheering party main office" and "seal for pleasure studio sky picture" (gets the sky) of this hotel. (in one group one piece)
gummachan
Mineral water
Natural water which we took in from famous clear water 100 selections "Oze town Katashina spring group" of Heisei! We present to all the visitors of application in adults.